Georgia, a state renowned for its rich history and diverse landscapes, is a haven for nature enthusiasts and adventure seekers alike. From the majestic Blue Ridge Mountains to the serene lakes and rivers, Georgia's natural beauty is unparalleled.
But among its many attractions, the state parks stand out as jewels that offer a unique blend of natural wonders, recreational activities, and historical significance. Georgia's parks promise an experience like no other.
Now we want to journey through the best Georgia State Parks, each offering a distinct charm and a story waiting to be discovered.
10. Tallulah Gorge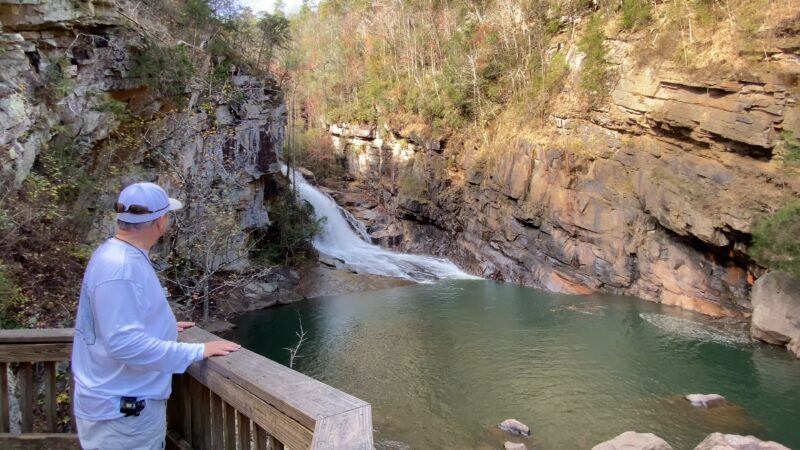 Located in the northeast corner of Georgia, Tallulah Gorge State Park is a testament to nature's grandeur. This park showcases one of the most breathtaking canyons in the eastern United States. Spanning two miles in length and plunging nearly 1,000 feet deep, the gorge is a haven for outdoor enthusiasts.
From the roaring waterfalls and rapid streams to the serene lake with its sandy beach, there's something for everyone. A highlight for many is the suspension bridge, swaying 80 feet above the rocky canyon floor, offering unparalleled views of the river and cascading waterfalls.
For those planning a visit, it's essential to secure a hiking permit to the gorge floor, especially on weekends when they tend to run out early.
9. Stephen C. Foster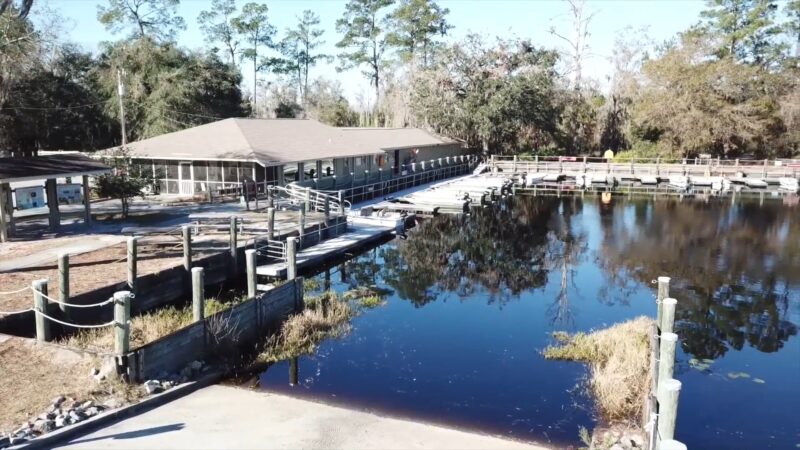 Situated in Fargo, Georgia, Stephen C. Foster State Park is the gateway to the mesmerizing Okefenokee Swamp, one of Georgia's seven natural wonders. This vast 402,000-acre refuge is a sanctuary for an incredible array of wildlife, from the 12,000 alligators lurking in its waters to the bears, foxes, owls, and many more that call it home.
Guided boat tours offer a unique perspective of this diverse ecosystem, educating visitors about its unique environment and inhabitants. But remember, always keep a safe distance from the large reptiles!
For those who love to gaze at the stars, the park is a certified International Dark Sky Park, making it a dream destination for stargazers. As night falls, set up camp and let the Milky Way be your canopy.
8. Providence Canyon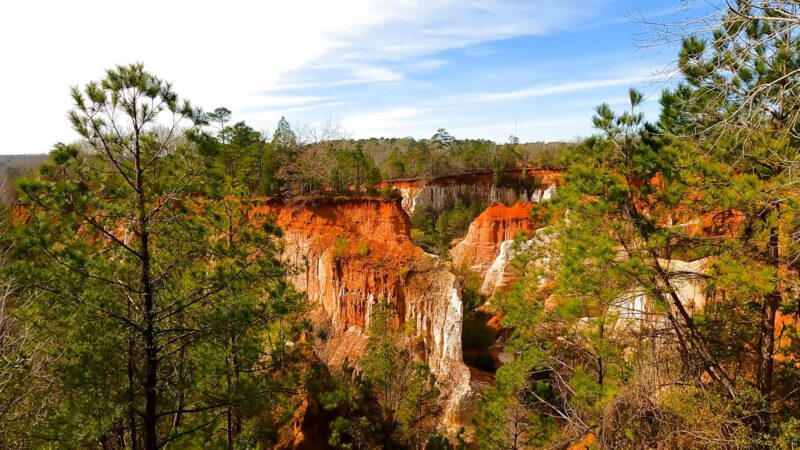 A stone's throw away from Columbus, Providence Canyon State Park feels like a different world altogether. Often dubbed as Georgia's "Little Grand Canyon," the park boasts layers of vibrant hues – from bright oranges and pinks to deep purples and reds. These colors paint a stunning tableau that leaves visitors in awe.
While the rim offers a panoramic view of the canyon, adventurous souls can hike down into its gullies. It's crucial to tread carefully and avoid the fragile canyon edges susceptible to erosion.
For those looking for an overnight experience, the backcountry trail offers a chance to camp amidst nature. And if roughing it out isn't your style, the nearby Florence Marina State Park provides more comfortable accommodation options.
7. Indian Springs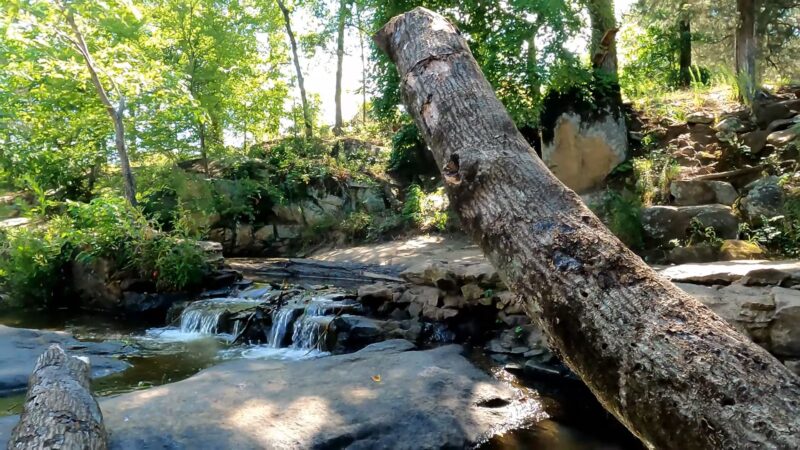 Indian Springs State Park, located in Flovilla, Georgia, is steeped in history and natural beauty. As one of the nation's oldest state parks, it's renowned for its mineral-rich spring water. The park's central location, just off I-75, makes it a popular spot for day-trippers.
Visitors can wade in the creek, explore nature trails, or bike to the nearby Dauset Trails. The park also houses a small museum that sheds light on the history of the Creek Indians, the area's past as a resort town, and the significant contributions of the Civilian Conservation Corps during the Great Depression.
For those who believe in the healing powers of natural springs, don't forget to bring a few bottles to collect some of the park's famed spring water.
6. George L. Smith
In the tranquil corners of southeast Georgia lies the peaceful George L. Smith State Park. Here, a blackwater lake, adorned with Spanish moss-covered cypress trees, beckons canoeists and kayakers. As you paddle, keep an eye out for blue herons, white ibis, and other wading birds.
History buffs will appreciate the refurbished Parrish Mill, a unique combination of a gristmill, sawmill, historic covered bridge, and dam, all dating back to 1880. On land, seven miles of trails await exploration, where the keen-eyed might spot gopher tortoises, Georgia's state reptile.
For an extended stay, the park offers newly renovated cabins and waterside camping spots.
5. Fort Mountain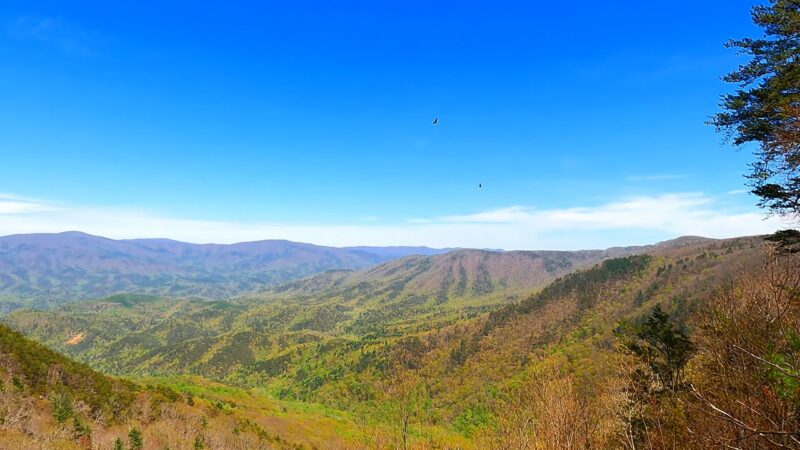 Nestled in Chatsworth, Georgia, Fort Mountain State Park is a treasure trove of scenic beauty and historical mysteries. The park boasts some of the region's best hiking trails and panoramic overlooks. As you traverse its paths, you might come across black bears, but fear not, they're more scared of you than you are of them!
One of the park's enigmas is the 855-foot-long wall, believed to have been constructed by early Indians. During summers, the lakeside beach is a popular spot, and guided horseback rides offer a different perspective of the park's beauty.
For a touch of romance, head to the historic fire tower and seek out the heart-shaped stone with its enchanting tale.
4. Cloudland Canyon
Perched in northwest Georgia, Cloudland Canyon State Park is a gem that offers breathtaking views of a deep gorge on Lookout Mountain's western edge. The park's diverse hiking trails cater to all, from leisure walkers to seasoned hikers.
The more adventurous can take on the challenging trails that lead to cascading waterfalls, where layers of sandstone and shale converge into serene pools below. For mountain biking enthusiasts, 30 miles of trails await exploration. And if you don't have a bike, the park has you covered with rentals.
Whether you're in the mood for a rustic experience or a comfortable stay, Cloudland offers everything from quirky yurts and fully-equipped cottages to a variety of campsites.
3. Black Rock Mountain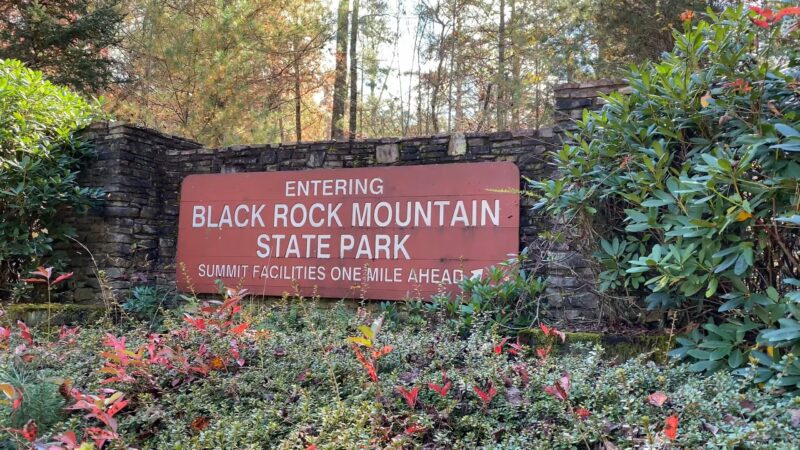 Situated in Mountain City, GA, Black Rock Mountain State Park stands proud as Georgia's highest state park. It offers some of the most captivating scenery in the Blue Ridge Mountains. The park's roadside overlooks are a treat for the eyes, providing expansive 80-mile vistas.
Nature lovers can explore the park's diverse trails, which meander past wildflowers, streams, and waterfalls, all set against the backdrop of lush forests. For a more immersive experience, the summit visitor center is a must-visit, boasting panoramic views, a quaint gift shop, and inviting picnic tables.
2. Vogel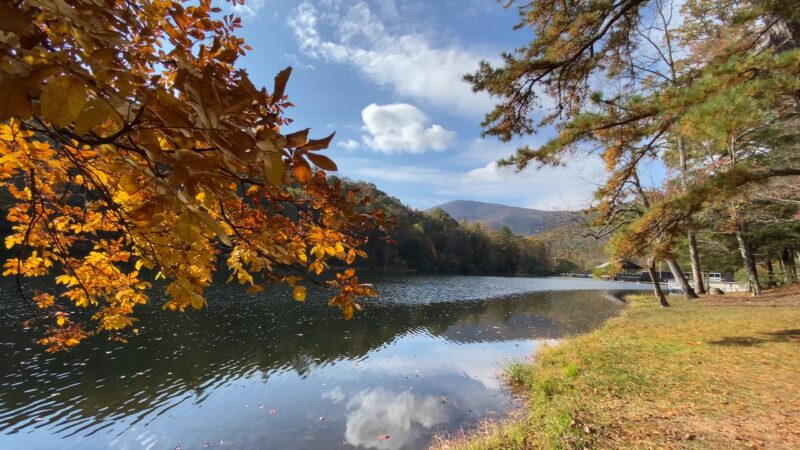 Vogel State Park, located in the heart of Blairsville and the Chattahoochee National Forest, is a testament to Georgia's rich history and natural beauty. As one of the state's oldest parks, Vogel has been a favorite destination for generations.
Nestled 2,500 feet above sea level, the park sits at the base of Blood Mountain, the highest summit on the Appalachian Trail in Georgia. Whether you're hiking, swimming, fishing, or simply soaking in the beauty, Vogel offers a plethora of activities.
The park's deep connection with the Civilian Conservation Corps is evident in its well-preserved structures and trails.
1. Amicalola Falls
Amicalola Falls State Park, located northeast of Dawsonville, is a nature enthusiast's paradise. On the brink of the North Georgia Mountains and a mere 8 miles from the Appalachian Trail, the park is a hub of natural wonders.
Its crowning glory is the Amicalola Falls, a staggering 729-foot waterfall that ranks as the third-highest cascading waterfall east of the Mississippi River. Set within the Chattahoochee National Forest, the park offers a plethora of activities, from hiking and bird-watching to simply marveling at the falls.
FAQs
How many state parks are there in Georgia?
Georgia is home to nearly 50 state parks, each with its unique attractions and landscapes.
Do I need a permit to hike in Georgia State Parks?
While most trails in Georgia State Parks are open to the public, certain areas, like the gorge floor at Tallulah Gorge State Park, require a permit. It's always a good idea to check the specific park's website for any permit requirements.
Are pets allowed in Georgia State Parks?
Yes, pets are generally allowed in Georgia State Parks but must be kept on a leash at all times. However, some areas or trails may have restrictions, so it's advisable to check beforehand.
Is camping available?
Many Georgia State Parks offer camping facilities, ranging from primitive campsites to fully-equipped cottages and yurts. Reservations are recommended, especially during peak seasons.
Are there any entrance fees for Georgia State Parks?
Most Georgia State Parks have a parking or entrance fee. The fees vary by park and can be found on the individual park's website.
What activities can I do in Georgia State Parks?
Activities vary by park but commonly include hiking, fishing, boating, picnicking, bird-watching, and camping. Some parks also offer guided tours, educational programs, and special events.
Closing Thoughts
Georgia's state parks are more than just patches of preserved nature; they are gateways to experiences, stories, and memories. Each park, with its unique landscape and history, invites visitors to explore, learn, and rejuvenate.
It's evident that Georgia's natural beauty is not just in its landscapes but in the experiences they offer. So, pack your bags, lace up your hiking boots, and set out to create your own memories in these magnificent Georgia State Parks.